Some of the Southeast's most famous and notable Dommes call the Estate their private retreat.  With their skill only surpassed by their beauty, the Dommes are the real treasure at FemDom Mansion.  Possible Mistresses in residence include:  Mistress Ayn, Mistress Ultra Violet, Goddess Samantha, Goddess Sonia, Gianna Monticello (Switch), Ria Rocket (Switch) and others.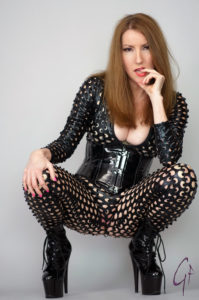 Mistress Ayn – An internationally known and respected player in the FemDom community, Mistress Ayn is a classic Dominatrix and a natural leader of men.  Her many years of experience, international travel and corporate involvement give her a unique view on life and Female Domination.  She has her own film production company (AynRules.com), has been featured/quoted in various kink publications and is the Southeast's most highly reviewed Dominatrix.
---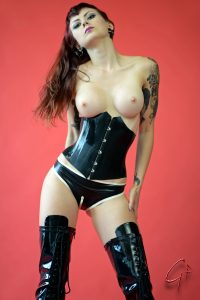 Mistress Ultra Violet – Arguably one of the most beautiful Dommes in the scene today, Mistress Ultra Violet has filmed with The English Mansion and was recently featured on Playboy TV.  She is the owner and operator of Atlanta Dungeon, recognized as one of the top Dungeons in the USA.  Mistress Ultra Violet was also recognized at DomCon LA 2017 where she attended as an Honored Guest.  Her skill sets and interests are diverse and she can truly be called one of the top Dommes under 30.
---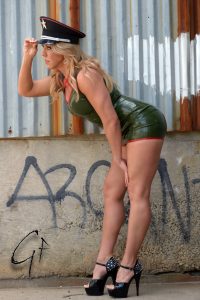 Goddess Samantha – Highly regarded as one of the top wrestling fetishists and muscle Dommes in the industry, Goddess Samantha adds her own brand of domination to the Mansion.  If you have ever dreamed of being overpowered by a gorgeous fitness/muscle Domina, you can now make that a reality.  Scissorholds, chokeholds, lift and carry are among Goddess Samantha's specialties – along with classic domination.
---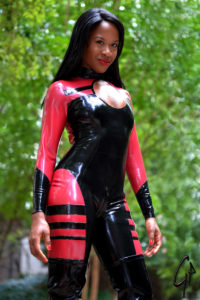 Goddess Sonia – A Domme one could easily refer to as the "total package".  She is beautiful, well-educated and a true intellectual.  Born in Europe, Goddess Sonia soaked up the culture and diversity of the Continent before relocating to the U.S.   Fluent in Spanish and English, her grammar and diction are perfect for commanding the lowly sub to do her bidding.  Her skill sets range from the sensual to the sadistic, but what she loves most is playing with your mind – in a way only she can.
---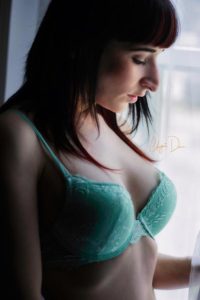 Ms. Gianna Monticello – Switch –  An enchanting Lady that is equally comfortable on both sides of the whip, Ms. Gianna adds Her own brand of submission to the Mansion.  As a long time player in the kink scene, Gianna is a very skilled Dominatrix but has no problem bowing to a dominant female and helping you go deeper into your own submission.  We know you will find Gianna Monticello as delightful as We do.
---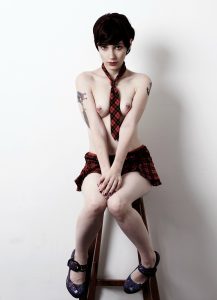 Ria Rocket – Switch – As a published bondage model and professional submissive (who also Switches), Ria can be the perfect enhancement to a FemDom Mansion experience.  If you have ever dreamed of dominating a young girl and then having the tables turned on you or if you've fantasized about serving a Mistress alongside Her slave girl, then Ria is a worthwhile addition to your time at the Mansion.  She can take massive amounts of abuse and can dish it out as well.